Men deserve Hair Saloon because Men Deserve Better®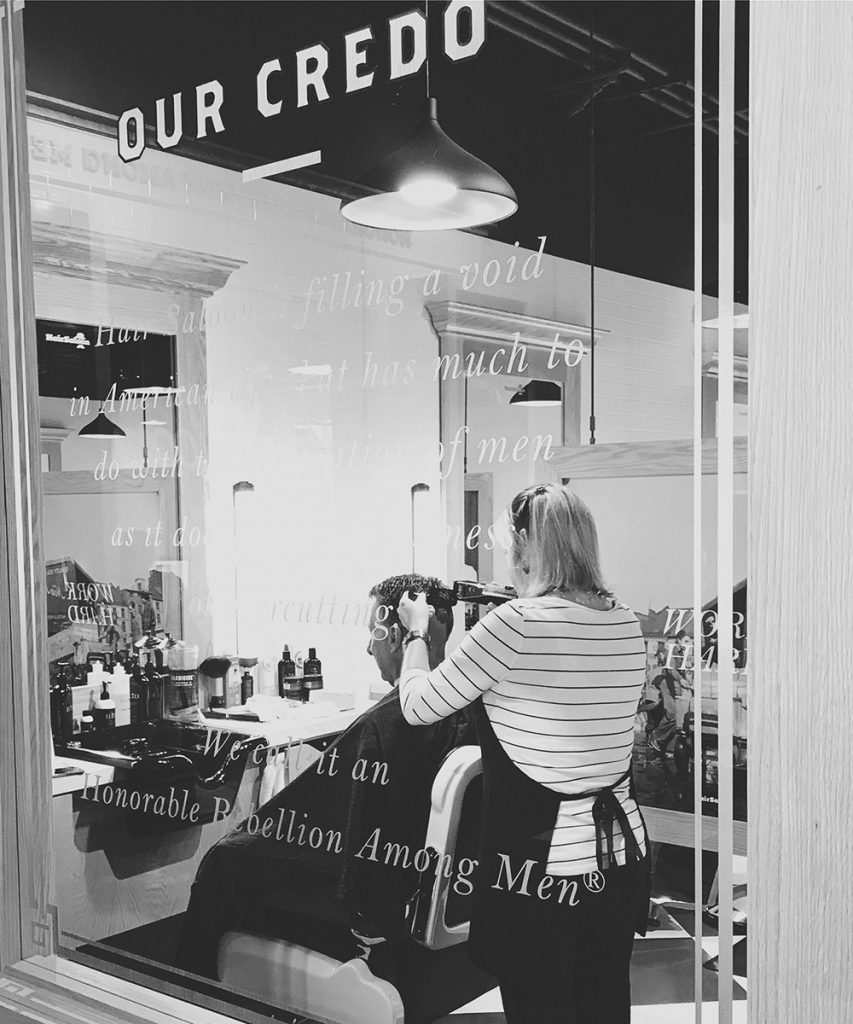 IN AMERICA IN THE LATE 1800S, WITH THE WESTWARD EXPANSION IN FULL SWING, ENTIRE TOWNS WERE BUILT AROUND THE SALOON. IT SERVED MANY FUNCTIONS: SOCIAL CLUB, CHURCH, COURTHOUSE AND, YES, BARBERSHOP.
The 20th century saw the neighborhood barbershop emerge from its frontier saloon roots to enjoy a 70-year reign as a favorite Saturday morning hangout for fathers and sons.
There's a place that still remembers. A place rooted in tradition. Integrity. Standards. At the Hair Saloon, we know that sometimes, the man everyone depends on needs a place of his own to depend on. And every time he sits in one of our chairs, we hope he remembers, too.
The service we provide goes well beyond haircuts. When a man walks into one of our Saloons, it's his time. His time to think. His time to be still. His time to recharge.
While the world may take him for granted, eroding away at his ideals, we give him a few minutes to feel strong again. A few minutes to look his best. A few minutes to get him ready for what's next. To rise up for whatever the day may bring.
SINCE 1997, HAIR SALOON HAS BEEN HELPING TO RECAPTURE THIS TRADITION.
While today's world is filled with numerous clip joints and fancy salons, Hair Saloon is building something better. We're filling a void that has as much to do with the restoration of men as it does the business of haircutting. We call it an Honorable Rebellion Among Men.®